Sponsor Registration is Closed for 2023! Thank you to all of our Sponsors!
An event like this raises lots of dollars but it costs a lot to put on also. Our sponsor donations ensure that our costs are covered so that donations get to the charities.
Dear Friends and Supporters,
YOU can make a real difference in the lives of those facing cancer by supporting the 33rd Annual Classics Against Cancer Car Show. Cancer is the leading cause of death amoung Canadians. With approximately 186,400 new cases, and 75,700 deaths annually, cancer is a growing concern. 40% of all men and women, at some point, will be diagnosed with cancer during their lifetime. YOU can help change that with your support.
After 33 years, the Classics Against Cancer Car Show is known for being one of the prestigious classic car events in Southern Ontario, with new components added annually. The show averages 500 cars and 4000 visitors annually, and these numbers continue to grow. With the help of all of our volunteers and contributors of the years, it has become a true Father's Day tradition.
Thus far, with our supporters' help, we have been able to raise nearly $1,000,000 since our first show over 33 years ago. But the fight is far from over! In fact, the need is greater now, than ever. This is where you can make a difference with your contribution. We have several sponsorship options available, with each level adding additional appreciation for you and your business or group. In addition, for a minimal amount, you can feature your business or service at the show in our vendors' area.
With the growth of our event, and our continuing contribution to helping make cancer a thing of the past, so does our search for volunteers. If you have any interest in being involved in an event and cause that is this rewarding, please contact our organization. We would love to have you as part of our team in this battle against cancer!
Yours Truly,
Chris Crane & The CAC Committee
Odyssey Systems & Solutions
Office: (905) 877-4567
Tel: (647) 558-8143
Cell: (416) 706-8589
BE A SUPPORTER for $250
A Supporter receives 2 passes to the show, 2 breakfast tickets, web presense of your logo & a link to your website, and approved sponsor supplied promotional materials for Goodie Bags
BE A SPONSOR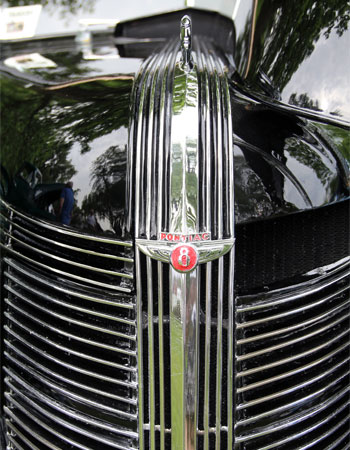 If you would like to be a sponsor, make a donation, or volunteer to help Classics Against Cancer, please fill out and submit the form. Once your donation has been received, you will be added to the sponsor page of our website.
TO REGISTER, please complete the following form and either fax, email, or mail to:
10 Mountainview Road South, Suite #200, Georgetown, ON , L7G 4J9
Email:
Thank you in advance for your support!



You will need an Adobe Reader to view and print the registration form. Adobe Reader is a safe and trusted way to share documents. Click on the Adobe icon to download your complimentary Adobe Reader.